WHY US?
We Believe In Innovation
Celebrating 20 years of business in waterpark industry, Polgun delivers waterparks nearly 40 countries worldwide with a dedicated team of designers, engineers and manufacturers. Manufacturing on a 70.000sm area, Polgun has become one of the most successful waterpark manufacturers in Turkey with innovation, RTM technology usage and Research & Development investments. 2021 year will be a highlight for Polgun to introduce a new groundbreaking waterslide Hydro River and a unique attraction Splash Adventure that will break the record of our signature slide Butterfly Babochka.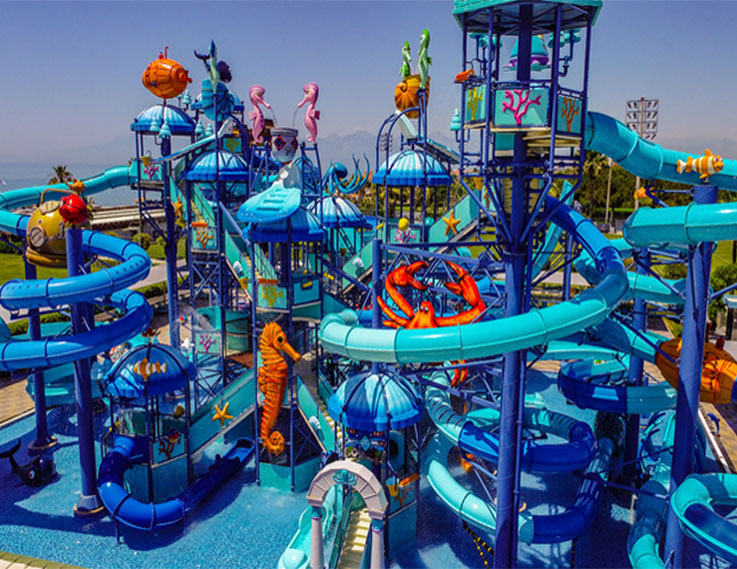 To increase our competitiveness and guarantee qualified customer services, as well as to meet the several market demands developing worldwide, 2021 for us is shaping up to be a big year for new waterpark projects. We have completed year 2020 with 58 implemented in-year projects worldwide, establish our Research & Development Centre where we develop new technologies and designs and gave start to Europe's largest Splash Tower Nirvana Cosmopolitan in Turkey, which will break the record of our Amara Dolce Vita. Proud to declare that we have raised our number of employees and became a bigger, ambitious family to deliver waterparks worldwide.
SERVING OUR CLIENTS AROUND THE WORLD
#strongertogether
Exporting waterparks and interactive water play structures to more than 40 countries and 4 territories around the world, we draw on the expertise of over 300 professionals and a shared commitment to the highest standards of service delivery and ethics.
Within 20 years, we have extended our reach around the world to meet our clients evolving waterpark and amusement needs. We have grown our international footprint carefully, responding to what our clients need and the changing conditions of the market, while always staying true to our values and culture, using our expertise in waterpark industry.