3 Minutes 30 Seconds Reading Time
CUSTOMER CARE
Polgun is committed to provide the best possible customer care to its clients. Being aware of the value of your investment, every detail regarding to your project is important and being handled as a priority. To us customer care means resolving customer needs as quickly as possible, connecting as fast as face-to-face, being available for any question 7/24 and serving with Turkish hospitality at every step of our communication.
DESIGN
Our team of designers, developers and 3D artists are seeking for growth, influence and agility to design and build the next generation of products, experiences and services. This enables the design department to produce a large volume of diverse high-quality projects. At Polgün we want to offer desirable designs to customers around the world. For many years, as we grew our business and entered new markets, we deliver our vision of creating a better ride experience for your guests. Our designers are here to ensure and develop strong a design identity in our product range as we continue to meet the needs and dreams of our clients.
PLANNING
'Planning is a core value for our company since the success behind all projects rely on well-managed project planning. Polgun Project Planning division is responsible of the whole project phase encompassing all the tasks between project initiation to detailed design. It is at this crucial stage where risks associated with the project are analyzed and the specific project execution approach is defined. The value of your investment is our priority in our planning process; therewithal the success follows in every stage of your project.'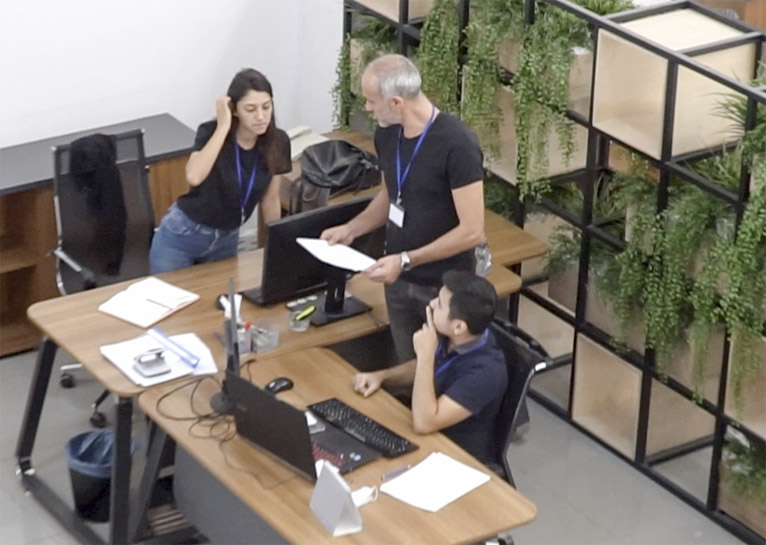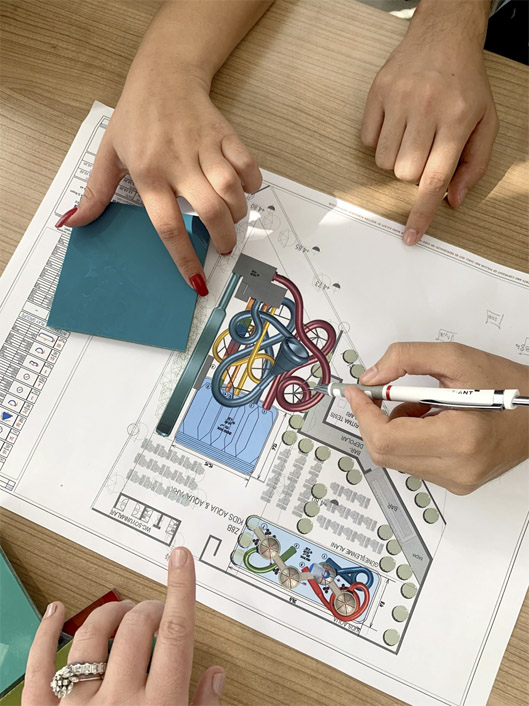 ENGINEERING
Polgün's in-house team of engineers and architects form the core of the various stages of the projects that conduct the functions from designing the whole structure to determining all sorts of environmental conditions. Experience and vision are the keywords for us, the engineering process take the project from a vision to a massive reality while ensuring the safety and visual facts. A project itself is highly driven by designers and engineers in the means of environmental conditions where the project will be installed, the calculations for an exact curvature of a water slide and the analyses of the safety aspects.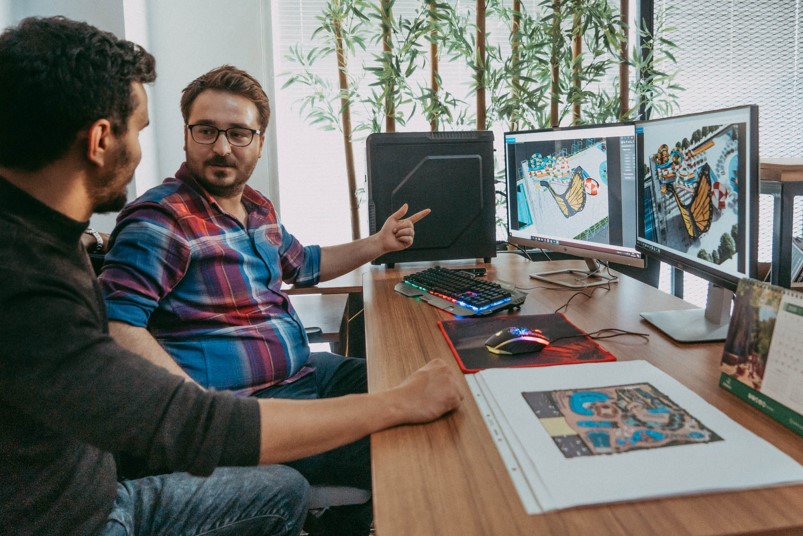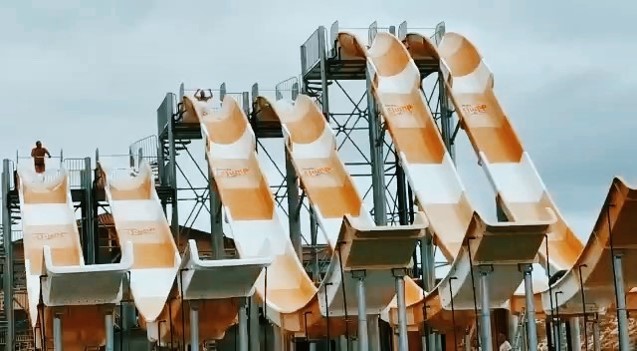 PRODUCTION
In Muğla City located in Turkey; we have a modern, integrated production facility that enables us to respond rapidly and reliably to all your requests. Our manufacturing plant have efficient, high-tech equipment enabling us to process both steel construction and fiberglass manufacturing; which is very rare in our industry. The entirely automated production control system and barcode identification of each component, we can manage our projects in optimal durations and in a proper order.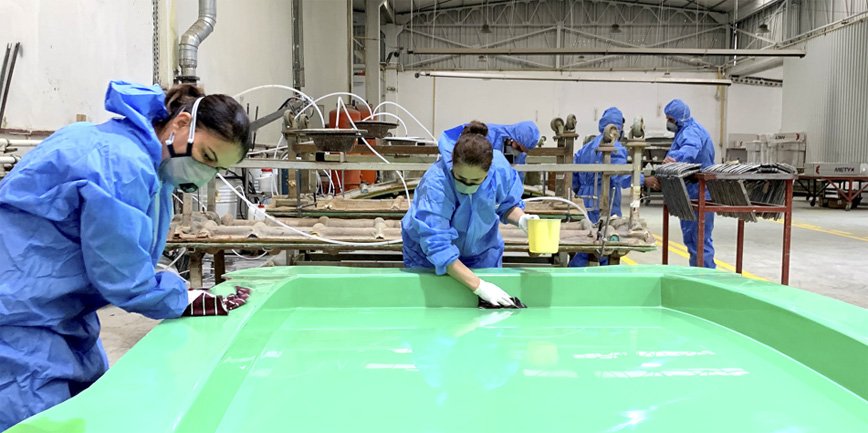 ASSEMBLY
Our products reaching the project site are subjected to the final checks before the assembly by the relevant team and the products are installed according to the assembly manual prepared by the engineering department for each project. At this stage, we take care to ensure that the products are complete and not damaged during transportation. It is our duty to urgently replace the products damaged during transportation to ensure not to exceed the assembly time. Our turn-key process would be completed by our assembly and application team only after performing tests , the correct usage training and hanging of the necessary warning signs. To provide safety is one of our our major principles, we apply to our professional assembly team, working in our company for many years and has been carrying out installation and application duties by going to various countries where we carry out our projects.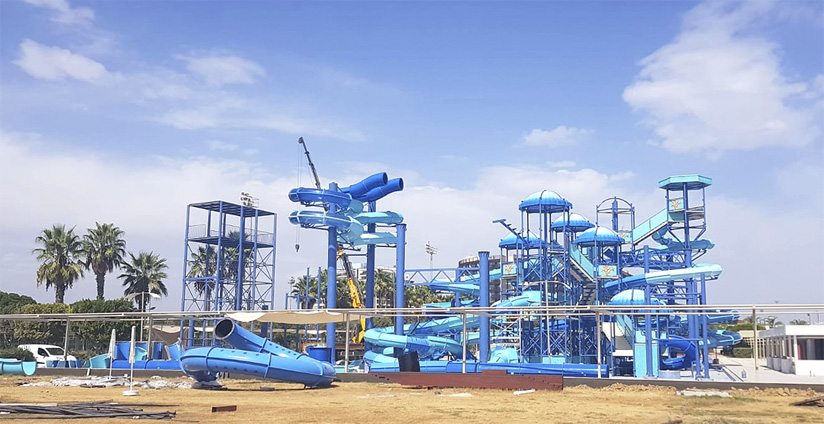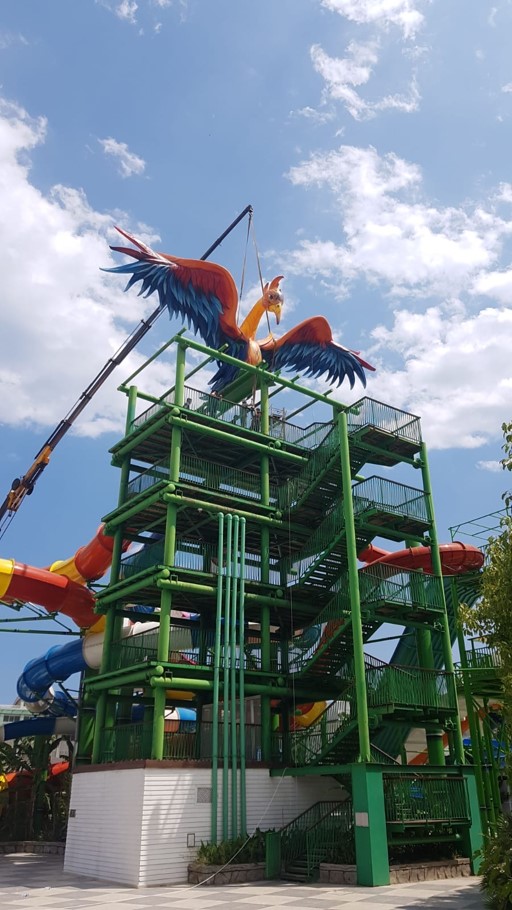 AFTER SALES
Our primary purpose is to meet the demands of our clients about after sale training, spare parts procurement, technical service and to keep the customer satisfaction on the top level. We provide periodic and annual maintenance, part replacement and refurbishment with our expert team to all kinds of water parks, water slides, pool systems, as well as slide renewal operation. Based on 100% customer satisfaction principle our aim is to put emphasis on reliability, privacy and honesty principles also in all relations with our unique after sales service. A corporate culture based on productivity and continuous improvement, we are always one step ahead with providing high quality, quick, flexible and solution oriented after sales service to our worldwide clients and dealers.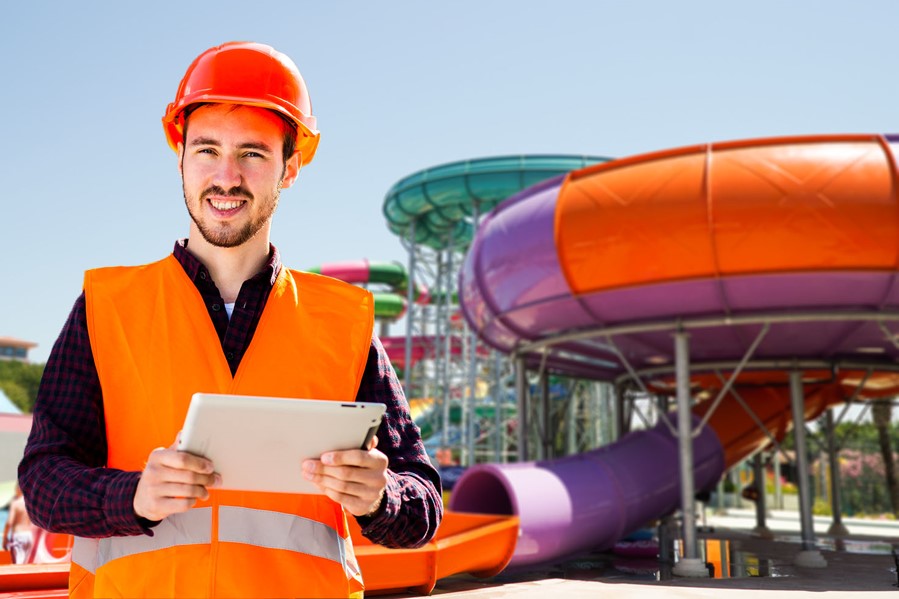 MAINTENANCE & RETOUCH
The external facts and weather conditions can cause corrosion on some parts of your waterpark. Polgün's customer service team will check the hydraulic installation, electrical installation and mechanical parts; replacing the parts that need to be replaced or being refurbished. Since the visual apperance is important for your guests, bright colors appeal's no doubt, Polgün's re-touch service ensures that your waterpark is looking shiny and brand new, enables a smoother ride for years to come.